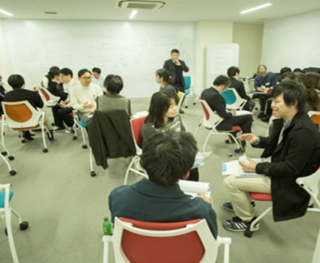 Date: November 16, 2017
RECRUIT
END

Open for the Coaching Training (Nov. 16)
Waseda EDGE-NEXT provides the Program of Lean Startup* Training,
which SUMS students can attend.
Date and Time : Nov. 16 (Sat)   16:00 – 19:00
Venue : Shiga University of Medical Science
Capacity : 30 students
Applicant : Student who has registered for the EDGE-NEXT or iKODE program and is preferably good at Japanese
Lecturer : Seiji Tagami (President, FieldUp)
Mikiko Shimaoka (Associate Prof. Waseda Univ.)
Theme : Communication skill up based on coaching
Helpful scene: Team care, interview, work environment, etc.
Program Contents:
・What is coaching?
・Interactive communication
・Effective question to bring out the thoughts
・Individual correspondence to a communication type